Posted On Tuesday, April 2, 2013 at at 5:45 AM by Nikhil Kuruganti
Investigating the bedtimes of high achievers in hopes of divining the secret of success sounds a bit like looking to a novelist's desk placement for the key to good writing. I want my characters to be believable – should I be facing the window? But there is no doubt that once you start examining the daily schedules of CEOs, patterns emerge. Some of the routine is dictated by the job, but a lot of it is the product of outlook and approach. These folks live their lives in a very directed way. How do they manage, day in, day out? And what can we learn from the habits of seven highly effective people?
• First off – and there's no getting around this one, I'm afraid – you have to get up early. Really early: 6am is good, but 5am is better. And CEOs don't hit snooze: most of them claim to leap out of bed in the morning (even though it's basically still night) and more than one said that "life is too exciting" for sleep.
• Business and domestic life are hopelessly blurred. Leisure activities are as rigidly organised as the office diary – nobody lies in on Saturdays; they get up early and exercise – and everybody seems happy to let work follow them home. Quality time with children is timetabled, which might sound a bit ruthless, but at least they are determined to include some. For most of these company heads, the working week starts again on Sunday evening.
• It's clear that none of these people ever gets a chance to do the sudoku in the morning.
• They may be in charge of large international companies, but they are absolute slaves to email. Karen Blackett of MediaCom claims to receive 500 a day. They're emailing first thing in the morning, and last thing at night, and throughout the day. For the modern CEO, dealing with your own email seems to be some kind of touchstone of accessibility. I'm not sure what I'd do if I got 500 emails every day, but I know what I wouldn't do: I wouldn't read them.
• Far from giving you a blueprint for your rise to the top, these routines will probably cause you to reconsider the whole idea of becoming CEO of a major communications conglomerate. For the most part, it sounds horrible. There is no respite at the top of the greasy pole, no finish line at the end of the rat race – it's just more of the same. What's the point of being rich and successful if you have to get up before dawn every day to answer 500 emails? There are so many other options open to you: wage slave, failed artist, cowboy plumber, petty thief, local weirdo. The money isn't good, but the hours are very attractive.
• Interviews by Laura Barnett and Patrick Kingsley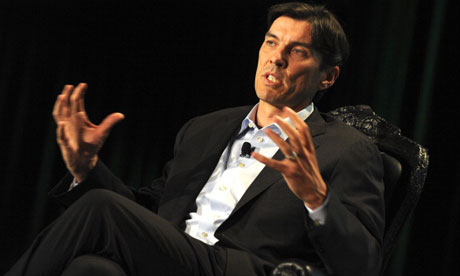 How and when does your morning start?
I usually get up at 5 or 5:15am. Historically, I would start sending emails when I got up. But not everyone is on my time schedule, so I have tried to wait until 7am. Before I email, I work out, read, and use our products. By 7am, I usually have questions or feedback about AOL. I am not a big sleeper and never have been. Life is too exciting to sleep. Arianna Huffington is preaching sleep to me all the time, but I will need a DNA transplant to adhere to her advice. She is right, but I just can't do it. I have three kids and my middle daughter (nine) has my sleep DNA, so she gets up and I drink coffee and she tells me about her life.
When you wake up, do you leap out of bed immediately?
What time are you at your desk?
My desk starts the minute I leave my house. I have a driver and my commute is a little over an hour. I am very productive in the car.
Do you email throughout the day?
I do most emails in the morning, during the commute, and late at night. When I am at the office I try to listen and learn.
Do you have a secret email address?
What time do you go home?
Most days around 7pm and I get home at 8 or just after. When I get home, I try to read my two daughters a book. They usually win and get two or three books. I eat dinner with my wife; she is a gourmet cook and her food beats most of the best restaurants in New York. After dinner, I play Nerf hoops with my 11-year-old son – full contact, losers out, and no hanging on the rim.
What time do you go to bed?
Most nights around 11. Can be later if I have a dinner in the city.
How much sleep do you get?
I try to get six hours. I can operate on less, but it isn't ideal.
What is your weekend like?
Friday night is family movie night. Saturday is sports with kids. I am coaching my son's fifth grade basketball team on Saturday and Sunday, and it is my favourite thing all week. Saturday night is date night with my wife and sometimes dinner with friends. Sundays are church, basketball and work, starting at 7pm – calls and emails.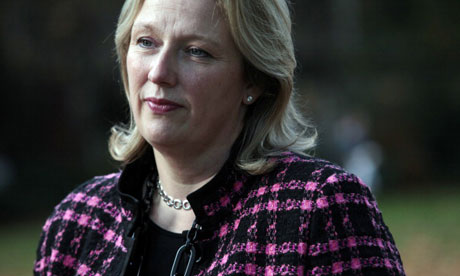 How and when does your morning start?
Left to my own devices, which means assuming I don't have to travel, I get up every day at 6.20am. No alarm. That's just when I wake up every morning, weekends too. First thing I do is look at my emails and answer any outstanding. I can't stand having any not done! Then I look at the BBC news website, then Twitter. If that counts as an early start, I do it because I always like to be on top of work so I can enjoy the non-work stuff, like having breakfast with the family and talking to my daughter on the way to school, rather than being distracted by work. So it sort of helps me have a normal life.
What time are you at your desk?
If I'm working in my home city of Edinburgh I'm at my desk by 8.30am, having dropped Amy off at school. I email all the time. It used to drive me mad, but that's now the way I keep on top of things. Multi-tasking has become essential as far as I can see. I do have a separate private email address that fewer people know – but that gets quite busy too these days.
What time do you go home?
I try to be home by 7pm. If I'm away I work until about 10pm – again, that's a way of not letting things encroach on normal life too much. I do work from home in the evening, but usually only in a multi-tasking sort of way. I certainly don't sit at a desk.
I try to be in bed by 10.30pm. And I always sleep like a log! I need and get about eight hours a night, unless I'm travelling, when I just get what I can. I rarely feel tired. Life's too exciting! I always get straight out of bed when I wake up. I don't lie there doing my emails.
What is your weekend like?
I love my weekends. I try to run both days before the rest of the family is up. Then being the normal taxi service for children kicks in. We usually have dinner with friends on a Saturday night and then more family stuff on a Sunday, until about 4pm. In the winter I like to be home then, curtains drawn, music on and getting us all ready for the week ahead – homework check, clothes check, scrubbed up – a nice tea, then settle in front of the telly.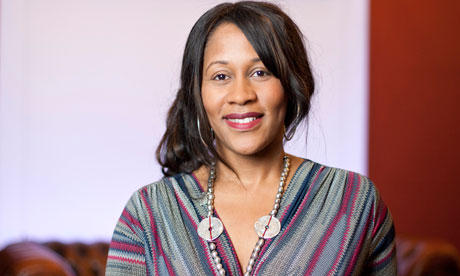 At 5.45am three times a week to spend 45 minutes in my garage, which I have turned into a gym. Otherwise, I wake when my son comes into my room – any time between 6.30 and 7am.
When you wake up, do you leap out of bed immediately?
Define "leap" – I'd say I roll out of bed.
What time do you start sending emails?
I quickly scan my emails while my son is taking over my bed and having his milk. Urgent ones I reply to there and then. I flag others to follow up on my commute into work. My early start is due to the need to exercise more to keep fit as I get older, and due to my three-year-old kick-starting my day (literally).
What time are you at your desk?
8.30-9am — it depends on whether my son is at nursery and I do the nursery run, or at home with his nanny.
Do you email throughout the day, or do you have fixed times at which you send messages?
I receive an average of 500 emails a day, so I email throughout the day.
Do you have a secret email address that few people know?
No, I'm accessible to everyone and there's no hierarchy.
What time do you go home?
I try to be home for 6.30pm so that I can spend time with my son before he goes to sleep, read him his bedtime story and put him to bed at 7.30pm. My team know that I'll clock on again once Isaac is settled after 8pm, and reply to emails or take calls. My clients also know that.
What time do you go to bed?
How much sleep do you get?
Six to seven hours. I'm the mum of a three-year-old: you survive on what you can get! I thoroughly recommend ginseng and David Kirschvitamins.
What is your weekend like?
Isaac time, peppered with the odd bit of work when he's sleeping.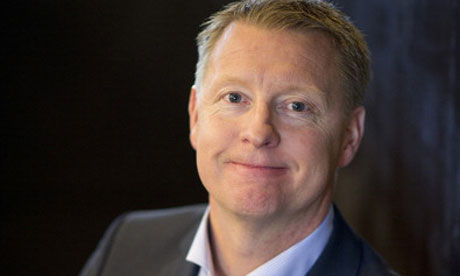 It varies, but usually early.
What time do you start sending emails?
No day is similar to another, but usually mail is part of my start of the day. Our company never sleeps: we have business in 180 countries, so there are no real mornings or nights.
Do you email first thing?
I often exercise (running or gym), especially when I am travelling.
What time are you at your desk?
Flexible on time but seldom after 8am.
Do you email only at fixed times?
I read mails throughout the day but answer mails more in the morning and evening.
Do you have a secret email address that few people know?
No, my mail address is open for anyone and I read all my mails by myself.
What time do you go home?
It depends on the day's activities. If I am in Sweden, I try to get home to be with my children. I can do work after that from home.
What time do you go to bed?
How much sleep do you get?
When you wake up, do you leap out of bed immediately?
What is your weekend like?
I spend time with my family and exercise. Of course there's no such thing as a "normal day" – depending on travel schedule and customer meetings, so the answers above are all approximations.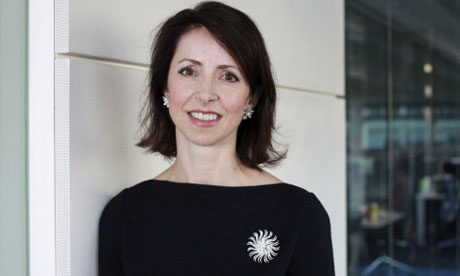 5am, sometimes earlier. I get out of bed straight away and go downstairs to check and send emails on computer and BlackBerry. At 6.30am my children start to get up.
How much sleep do you get?
Five to six hours. This is as much to do with having nine children as having a business job, but I do end up feeling a bit sleep-deprived. There isn't a lot of slack. I put on the washing about twice before I go to work. People make resolutions to do more things, but one of my ambitions for 2013 is to do slightly less. With children, you end up adjusting, and not needing so much sleep. But every now and again, you think: oh, I could do with a proper eight hours.
What time are you at your desk?
About eight. I'm on my BlackBerry all the time.
Around 6pm. The whole family tends to eat together at about 7.30pm. I work after supper– sending more emails, often to US-based colleagues, or doing two hours of prep for the morning's meetings. I try to get to bed around 10pm, and aim to be asleep by 11pm, but there's usually one child who's awake. With so many there's bound to be one.
What is your weekend like?
On Saturday evening, the whole family tends to sit down and watch a movie. On Sunday mornings, the children do their homework, and I do mine. I spend Sunday evenings preparing the children's schoolbags for the week ahead. It takes a little while, organising that many children, making sure the girls don't go off with the boys' stuff. I have done that occasionally.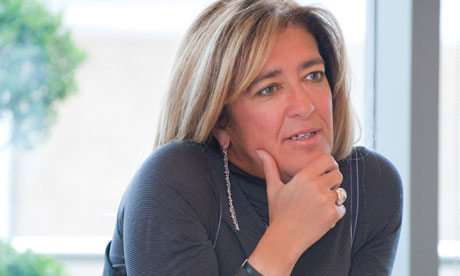 Heather Rabbatts, non-executive director of the Football Association
I am usually up by 6am, but wake earlier. I've always been an early riser. I love that sense of quiet first thing in the morning as the world (well, those of us on GMT) wakes up.
What time do you start sending emails?
By 8am – sometimes earlier, depending on what is on my mind.
Do you email first thing?
If I'm in London, I start the day with a cup of tea and a digestive biscuit. If I'm home in Kent, I feed my two spaniels, have a cup of tea and defend my digestive biscuits from being snaffled by my crafty dogs.
What time are you at your desk?
I'm a bit of a wandering minstrel: my day often begins with breakfast meetings, before I head to my desk.
Do you email throughout the day, or do you have fixed times at which you send messages?
I usually send emails throughout the day and into the evening. My business partners are in New York and LA, so emails/calls extend my working hours.
Do you have a secret email address that few people know?
If I did, I wouldn't say.
What time do you go home?
It varies as I usually have evening engagements.
Do you work from home in the evening?
I try not to work too much from home in the evening, but it depends what's going on.
What time do you go to bed?
I don't have a regular bedtime.
How much sleep do you get?
My sleep patterns vary. I used to be a bad sleeper – ie a virtual insomniac – but I'm getting better with age. I'm always up early, I never need an alarm and am instantly awake.
What is your weekend like?
I walk the dogs; try to learn to ride my horse, who continually sees tigers lurking behind trees; spend time with my partner and friends. And smile, because life is to be lived!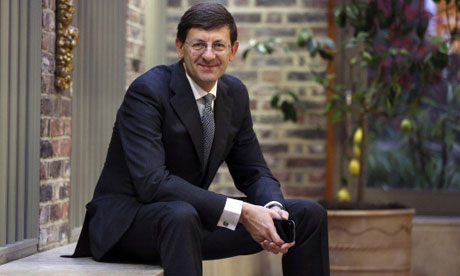 He gets up at 6am, exercises for 40 minutes then works continuously through the day with constant emails and meetings ("because people need to progress with decisions and logistics, and technology today allows everybody to be always in contact"). He works through until about 10.45pm – with a brief pause for dinner with his family – before going to sleep by 11.30pm. Weekends consist of four hours of exercise, then the remainder is split between time with his wife and children and preparing for the following week's work.
Posted On Monday, November 26, 2012 at at 6:51 AM by Nikhil Kuruganti
Having worked with startups for over a decade, one thing i realize is that at a point or the other, the investor will ask you the question that many of the first generation
entrepreneurs
will have a problem in
answering
"What is your company's valuation?". This is when most of them make the mistake.
This article is taken from the blog of Startup Professionals and is written by one of my
favorite
startup consultants Martin Zwilling.
I've written about this before, but it's a mysterious subject, and I'm always learning more. This time I'll use a hypothetical health-care web site company named NewCo as an example to illustrate the points.
Two founders have spent $200K of personal and family funds over a one year period to start the company, get a prototype site up and running, and have already generated some "buzz" in the Internet community. The founders now need a $1M Angel investment to do the marketing for a national NewCo rollout, build a team to manage the rollout, and maybe even pay themselves a salary.
How much is NewCo worth to investors at this point (pre-money valuation)? What percentage of NewCo does the investor own after the $1M infusion (post-money ownership percentage)? Well, if the parties agree to a pre-money valuation of $1M, then the post-money investor ownership is 50% (founders give up half interest, and lose control). On the other hand, if the pre-money valuation is $4M, the founders ownership remains at a healthy 80% level.
So what magic can the founders use to justify a $4M valuation (or even the $1M valuation) at this early stage? Here are the components and "rules of thumb" that I recommend to every startup:
Place a fair market value on all physical assets (asset approach). This is the most concrete valuation element, usually called the asset approach. New businesses normally have fewer assets, but it pays to look hard and count everything you have. NewCo might be able to pick up an initial $50K valuation on this item.




Assign real value to intellectual property. The value of patents and trademarks is not certifiable, especially if you are only at the provisional stage. NewCo has filed a patent on one of their software tool algorithms, which is very positive, and puts them several steps ahead of others who may be venturing into the same area. A "rule of thumb" often used by investors is that each patent filed can justify $1M increase in valuation, so they should claim that here.




All principals and employees add value. Assign value to all paid professionals, as their skills, training, and knowledge of your business technology is very valuable. Back in the "heyday of the dot.com startups," it was not uncommon to see a valuation incremented by $1M or every paid full-time professional programmer, engineer, or designer. NewCo doesn't have any of these yet.




Early customers and contracts in progress add value. Every customer contract and relationship needs to be monetized, even ones still in negotiation. Assign probabilities to active customer sales efforts, just as sales managers do in quantifying a salesman's forecast. Particularly valuable are recurring revenues, like subscription amounts, that don't have to be resold every period. This one doesn't help NewCo just yet.




Discounted Cash Flow (DCF) on projections (income approach). In finance, the income approach describes a method of valuing a company using the concepts of the time value of money. The discount rate typically applied to startups may vary anywhere from 30% to 60%, depending on maturity and the level of credibility you can garner for the financial estimates. NewCo is projecting revenues of $25M in five years, even with a 40% discount rate, the NPV or current valuation comes out to about $3M.




Discretionary earnings multiple (earnings multiple approach). If you are still losing money, skip ahead to the cost approach. Otherwise, multiply earnings before interest, taxes, depreciation and amortization (EBITDA) by some multiple. A target multiple can be taken from industry average tables, or derived from scoring key factors of the business. If you have no better info, use 5x as the multiple.




Calculate replacement cost for key assets (cost approach). The cost approach attempts to measure the net value of the business today by calculating how much it could cost for a new effort to replace key assets. Since NewCo has developed 10 online tools and a fabulous web site over the past year, how much would it cost another company to create similar quality tools and web interfaces with a conventional software team? $500K might be a low estimate.




Look at the size of the market, and the growth projections for your sector. The bigger the market, and the higher the growth projections are from analysts, the more your startup is worth. For this to be a premium factor for you, your target market should be at least $500 million in potential sales if the company is asset-light, and $1 billion if it requires plenty of property, plants and equipment. Let's not take any credit here for NewCo.




Assess the number of direct competitors and barriers to entry. Competitive market forces also can have a large impact on what valuation this company will garner from investors. If you can show a big lead on competitors, you should claim the "first mover" advantage. In the investment community, this premium factor is called "goodwill" (also applied for a premium management team, few competitors, high barriers to entry, etc.). Goodwill can easily account for a couple of million in valuation. For NewCo, the market is not new, but the management team is new, so I wouldn't argue for much goodwill.




Find "comparables" who have received financing (market approach). Another popular method to establish valuation for any company is to search for similar companies that have recently received funding. This is often called the market approach, and is similar to the common real estate appraisal concept that values your house for sale by comparing it to similar homes recently sold in your area.
Remember that all the components, except the last, are cumulative. Even if a given investor excludes some of the components from consideration in your case, your credibility will be bolstered by the fact that you understand his interests as well as yours. In any case, the analysis will prepare you for the heavy negotiation to follow.
Precision is not the issue here – the task for the entrepreneur is to build a company that is worth at least $50M before thinking about an exit -- no investor wants to spend more than five minutes arguing the fine points of the last valuation dollar.
So what is a reasonable valuation for a company like NewCo? My advice for early-stage companies like this one is to target their valuation somewhere between $1.5M and $5M, justified from the elements above. A lower number suggests that the founders are giving away the company, while a much higher number may suggest hubris or lack of reality on the part of the owners.
Of course, we have all read about the "new" company with $100M valuation, but I haven't met one yet.
Posted On Friday, June 10, 2011 at at 11:39 PM by Nikhil Kuruganti
Running a startup is hard. It doesn't matter if you're fresh out of the entrepreneurial gate, or if you have a few years' experience under your belt – it's grueling. The hours are long, the peaks and valleys come in extremes, and it doesn't help that your friends and family often have a difficult time relating to your roller coaster of emotions or why you're always strapped to your desk. It's enough to drive anyone a little batty.
But if you want to continue to grow your business, while still functioning in normal society, you have to hang onto that sanity. Here are a few tips to help.
Stay focused on your mission – It's easy to get caught up in the chaos, but you started this business for a reason. There was something you thought you could provide, or something you wanted to do. Take time each week to remember what that was instead of becoming consumed in the meetings, the details, the projects – all of it.
Your mission is what matters and it's what everything else in your day should be working to build. Ask yourself: Who do you want to be? Where are you trying to go? How are you working toward getting there?
If sometimes you find yourself pulling away from your core mission, reach out to people who can help you get it back. By commiserating, people are able to stay focused on why they're doing this, and put everything else into perspective.
Set core work hours – When you're an entrepreneur, your business becomes your life. It's your passion, and where you spend the bulk of your time. And while it's okay to go on the occasional 14-hour (or more) bender, don't make it a habit. Set core working hours like you'd have if you were working for The Man in some corner office.
It's okay if your hours are longer than someone else's, but set that time for when you are working and, at the same time, when you're NOT working. To do that, it may mean you need to become more disciplined with how you're spending time. I've found that often just using a timer allows me to stay focused and work inside a shorter day. And that's important because consecutive weeks where you never see the sun isn't good for your mental state and it's really no good for your work either.
Give time to your business, but also give time to yourself.
Learn to manage communication – The length of your day is determined by your ability to get tasks done quickly and efficiently. And a lot of that will fall on your ability to manage communication, both with the people related to your business and outsiders.
If you're working alongside others, then you need to find an effective way for everyone to communicate – a way that helps you to be productive without being too disruptive. This may be different for different people, so make sure you know how everyone wants to be reached.
Of course, managing communications also means controlling distractions and shutting off low-value conversations. For example, that friend who calls when she's bored. Your mother who calls to see if you'd had lunch. Twitter!
Finding a way to nip these focus-killers in the bug will help you get more done in your day, so that you're able to grow your business without resorting to sleeping in the office.
Stay Healthy – Ever check in on someone about a year after they've started a new business? You barely recognize them. Suddenly the person you once knew looks tired, pudgy, and like they haven't seen daylight in months. Working in a startup is stressful enough without handing over your health too. Set aside time to take care of yourself and stay healthy by eating right and getting regular exercise.
Running a startup will zap your energy. You need to replenish it with daily workouts that will help keep a spring in your step, your brain firing, and your mind calm. This will allow you to focus better, to think more clearly, and to get more done.
Take time off – The same way you need to find time to exercise, you need to find time to get away from your business. Obviously, your business needs you there to grow, but you also need to take care of yourself. You're not doing your business or anyone else any good by becoming a recluse who's over-tired and never leaves the house.
Taking time to recharge, let your brain disengage and enjoying some new sights maintains your passion over the long haul. A hermit never inspired anyone.a